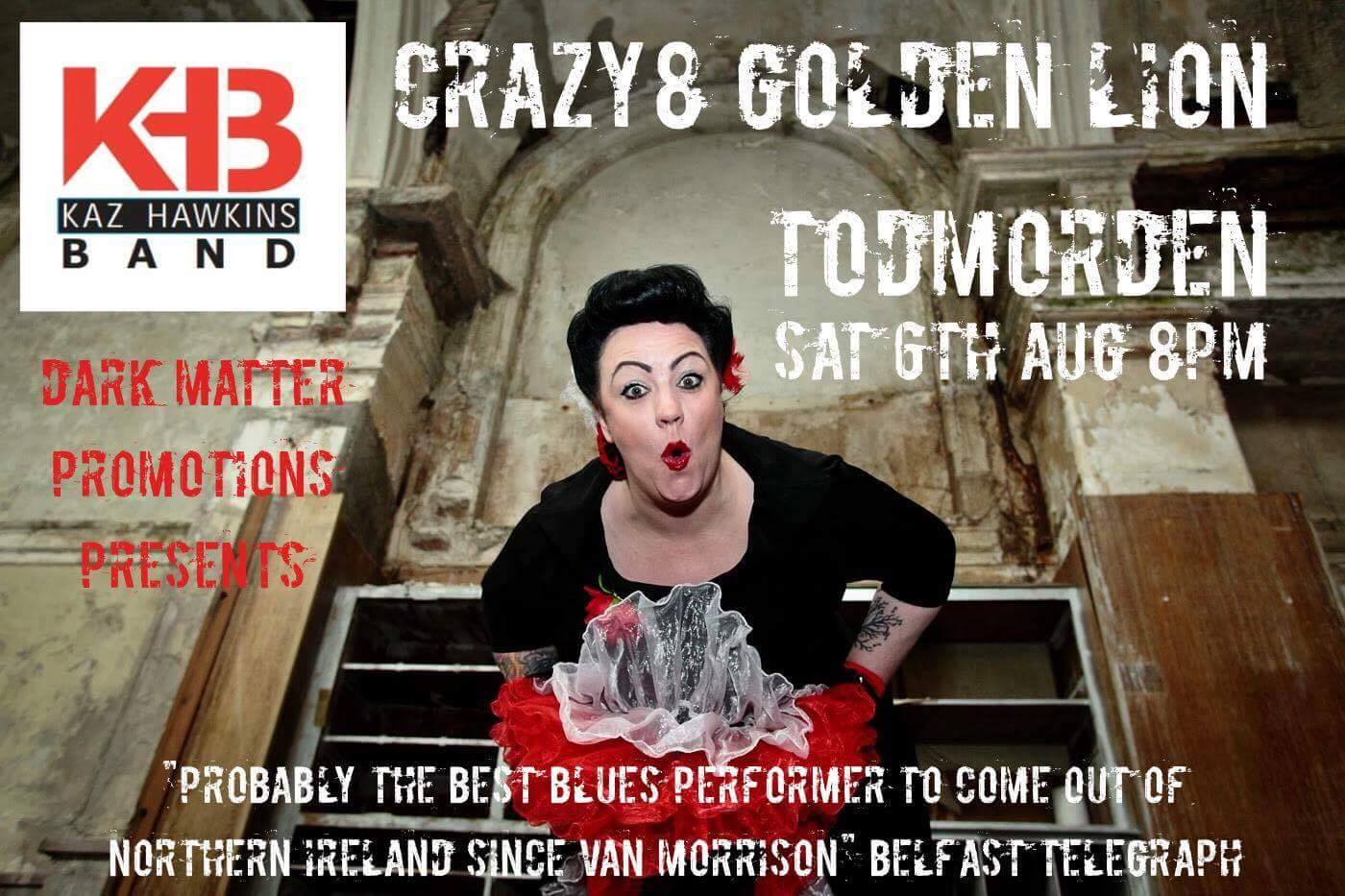 I'm going to be doing pictures at this wonderful blues gig at Crazy8 at The Golden Lion in Todmorden. Here's some info
Multi award-winning Kaz Hawkins is Northern Ireland's very own blues and soul darling. The Belfast born singer-songwriter is fast becoming a performing icon across UK & Europe. Her high energy, original shows with her 1950s style swing-dress-meets-Dr Martens look and ability to closely connect with her public contribute to make Kaz one of today's most popular blues artists in the UK and Ireland, as she continues to play to full houses. Kaz has been compared to Etta James & Janis Joplin to name but a few.
Mixing through the genres of music for over 20 years, she finally found her niche in roots and blues, bringing a fun, inspiring & hopeful message with her new debut album Get Ready self-released in August 2014, featuring Kaz's deep, powerful voice, original song-writing and soulful tracks, Get Ready wooed both the public and the critics, winning the Blues Matters Magazine Writers' Poll Best Studio Album of 2015 in September. In a hat trick feat during the same month, Kaz accepted the prestigious Barry Middleton Award for Emerging Artist at the British Blues Awards (the first ever Northern Ireland recipient) and also received the Pure M Award for 2015 All-Ireland Best Female Act.
Belfast Singer/songwriter Louie Mcdonald will be supporting Kaz. Louie studied Music at the University of Hull where she had the opportunity to perform with various musicians and groups including being the soloist in Hull University Big Band and women's choir and took part in master classes with Kate Peters, Rioghnach Connolly, David Braid and Richard Spaven. Since then Louie has settled in Leeds where she is a full time freelance teacher, performer and writer of music.
UPCOMING ASSIGNMENT: Kaz Hawkins Band and Louie Mcdonald